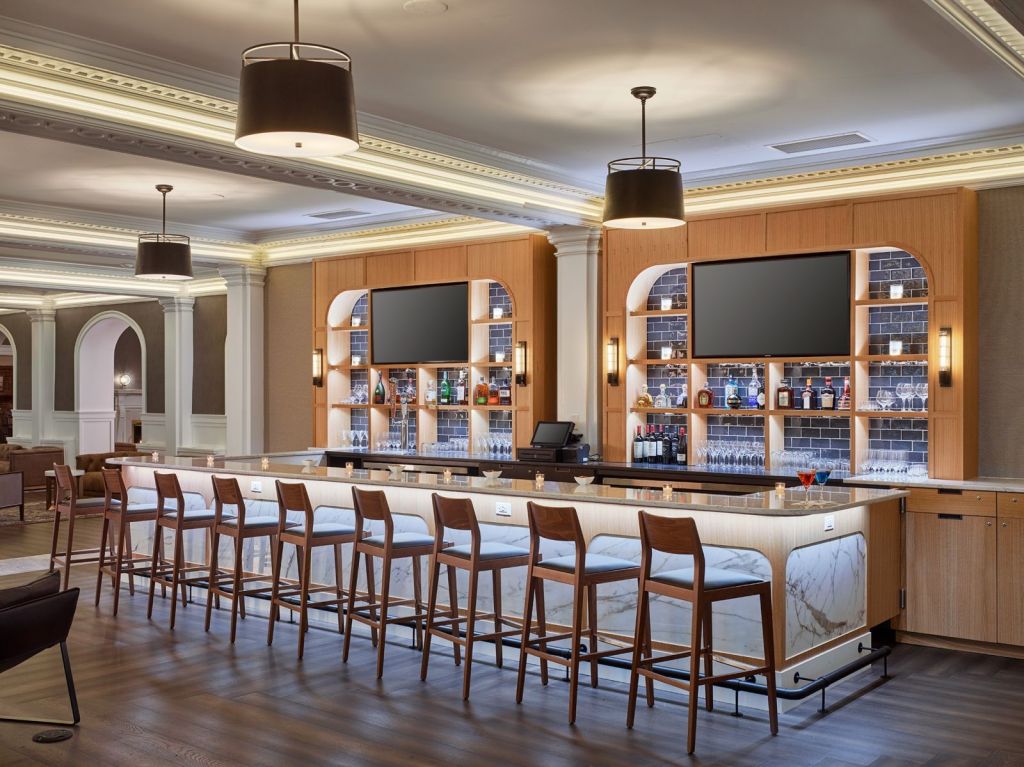 The Costal Grille, which is part of the original Farmhouse that became the center of the Seaview, was founded in 1914 by Clarence H. Geist, a Philadelphia business man, utilities magnate, and golfer. Stirring memories of a simpler time in our history, this warm and rustic restaurant will remind you of sitting at home dining with close family and friends.
Our Executive Chef has created a restaurant menu that well represents those feelings, supporting local farms, fisheries and artisans. As Chef is fond of saying …
I enjoy letting the food speak for itself…the best products, harvested at their peak, cooked using simple and time tested methods, transforming the simple into the delicious for your dining pleasure.
For reservations, call Call for reservations at(609) 652-1800 or visit our Open Table website.